Website Information Detail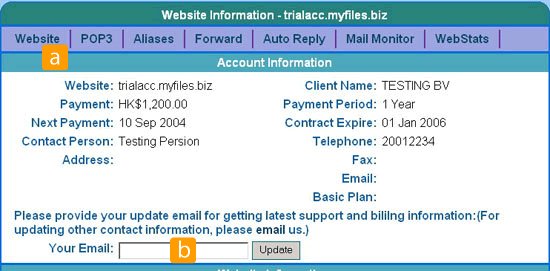 Most information about your payment and bill is shown on Account Information.
a. Click to view the detail information of your website.
b. You may change your contact email, please input the new email and submit.

Website Information shows about your features of your website.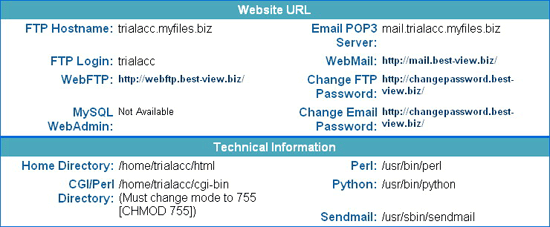 You can see the URL of the ftp, MYSQL, webemail, etc.
In technical information, you can see the home directory of your website, etc.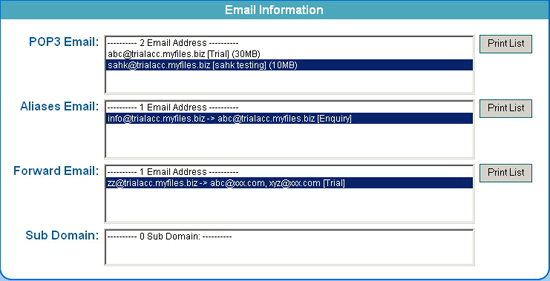 Here are the list of your POP3 Email accounts, aliases Email, forward Email and sub domains.